特色面馆餐饮连锁加盟应考察,在确定扩大的经营产品。
Special noodle restaurant catering chain franchise should be investigated to determine the expanded business products.
以前的产品能不能在扩大后还能满足现有的消费需求,及消费环境,层次的定位。同时应有成形的管理模式。有一个良好的经营管理团队,有结织结构(部分分工明确,财务核算,进出库是否建全?各种规章制度是否建全?等方面同时要了解以下几个重点!
Whether the previous products can meet the existing consumption demand, consumption environment and level positioning after expansion. At the same time, there should be a formed management mode. Have a good operation and management team, have a clear division of labor, financial accounting, whether the warehouse in and out is complete? Whether various rules and regulations are complete? At the same time, we should understand the following key points!
1)你现在所处的位置?你的餐饮经营几年了,现在的经营管理模式是否有体系,管理上是否有标准。
1) Where are you now? Your catering business has been in operation for several years. Is there a system and standard in the current operation and management mode.
2)资金供应情况?是否有足够的资金,促进企业扩大的过程。
2) Capital supply? Whether there are enough funds to promote the process of enterprise expansion.
3)经营的产品被消费者的认可度是否能发展?指你经营的产品或服务,目前已经不能满足现有的消费者,每天都在排队用餐或时机已成熟,可能扩张店面了。
3) Can the products operated be recognized by consumers develop? It refers to the products or services you operate, which can no longer meet the existing consumers. You are waiting in line for meals every day or the time is ripe, and the store may be expanded.
4)是否有独特的品牌?在扩张前考虑到这一点,是可以使企业在扩大过程中,有自已独特的保护,餐饮加盟不像干洗加盟一样具有替代性。
4) Is there a unique brand? Taking this into account before expansion can enable enterprises to have their own unique brand protection in the process of expansion. Catering franchise is not as brand substitution as dry cleaning franchise.
5)管理经营与制度手册要建全,财务管理要细化,可采用电脑化管理,专用软件。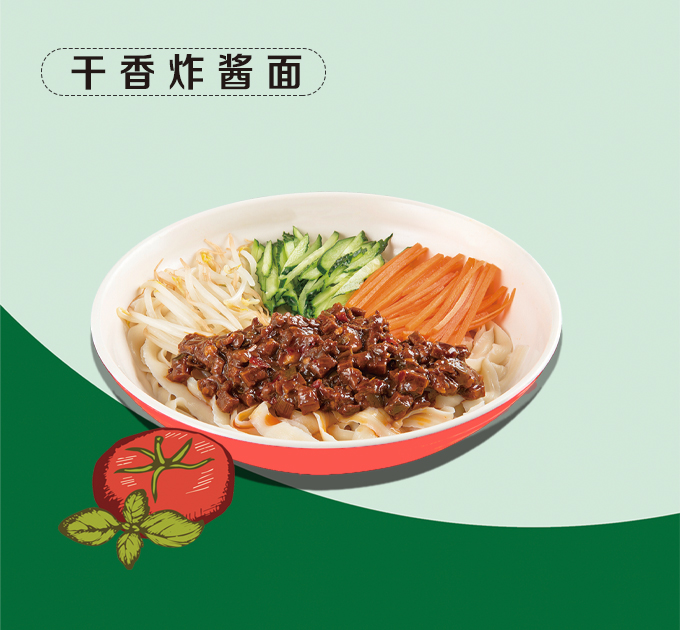 5) The manual of management, operation and system shall be completed, and the financial management shall be detailed. Computerized management and special software can be used.
6)成本控制体系要完善,专职采购人员等。
6) The cost control system should be improved, including full-time purchasing personnel.
投资连锁餐饮首先要考查这个项目的可行情,同时要注意以下几个问题:1、要对餐饮连锁特许商进行特许经营资质审查、投资加盟者应该向餐饮连锁特许商索要并审查其备案资料,以确定其合法性。
To invest in chain catering, we should first examine the market of this project, and pay attention to the following problems: 1. We should review the franchise qualification of catering chain franchisees. Investors and franchisees should ask for and review their filing materials from catering chain franchisees to determine their legality.
二、对餐饮连锁特许商的企业知名度进行了解,在当地的情况,是否和宣传附合。是否真实。
Second, understand the enterprise brand awareness of catering chain franchisors, and whether the local situation is consistent with the publicity. Whether it is true.
如今企业竞争已经不再直接以产品与产品间的竞争来表现,而是以品牌竞争的形式体现出来。换句话说,当消费者决定进餐时,他往往要先决定去那家酒店或餐厅吃,然后才决定吃什么;即使他先做出了吃什么的决定,也必须决定在什么地方吃。因此,选择一家拥有良好知名度和优秀企业品牌形象的餐饮连锁特许商,是创业成功的必要条件。
Nowadays, enterprise competition is no longer expressed directly in the competition between products, but in the form of brand competition. In other words, when consumers decide to eat, they often have to decide which hotel or restaurant to eat before deciding what to eat; Even if he decides what to eat first, he must decide where to eat. Therefore, choosing a catering chain franchisor with good popularity and excellent corporate brand image is a necessary condition for successful entrepreneurship.
具有优秀品牌形象的餐饮连锁特许商应必须具备如下四个特征:较突出的风味特色和较高的技术工艺含量;较大的辐射空间;较长的传播历史和较多的文化内涵;较好的经济效益和较大的社会影响。
Catering chain franchisees with excellent brand image must have the following four characteristics: more prominent flavor characteristics and higher technical content; Higher social reputation; Longer communication history and more cultural connotation; Better economic benefits and greater social impact.
三、考察餐饮连锁特许商的发展历史和发展阶段
Third, investigate the development history and development stage of catering chain franchisors
目前我国企业的平均生命周期为2.5~3年,其中投资回收期为8~18个月,成长期为18~28个月,而连锁加盟体系建立和完善期需要24个月。显而易见,选择较长历史的餐饮连锁特许商,能让人放心不少。
At present, the average life cycle of Chinese enterprises is 2.5 ~ 3 years, of which the investment payback period is 8 ~ 18 months and the growth period is 18 ~ 28 months, while the establishment and improvement period of chain franchise system takes 24 months. Obviously, it is reassuring to choose a long-standing catering chain franchisor.
但这也不是一个绝对的参照标准,因为确有一些新兴业务有很大的发展潜力。
But this is not an absolute reference standard, because there are some emerging businesses with great development potential.
四、考察餐饮连锁特许商已运行的直营店、加盟店是否正常运行
Fourth, inspect whether the direct stores and franchise stores operated by the catering chain franchisors operate normally
在选择良好的餐饮连锁特许商时,应充分了解其直营店、加盟店的经营状况是否良好,有无稳定营业利润,利润前景是否具有后续性等。
When choosing a good catering chain franchisor, we should fully understand whether its direct stores and franchise stores are in good operation, whether there is stable operating profit, whether the profit prospect has follow-up, etc.
五、餐饮连锁特许商应具备完善的企业经营管理组织结构体系
Fifth, catering chain franchisors should have a perfect enterprise operation and management organization structure system
优良的餐饮连锁特许商应有组织合理、职能清晰、科学高效的经营管理组织,使各连锁店能高效运转。
A good catering chain franchisor should have a reasonable organization, clear functions, scientific and efficient operation and management organization, so that each chain store can operate efficiently.
具体可从以下方面评价:是否有健全的财务管理系统,完善的人力资源管理体系,新产品研发与创新能力,完善的物流配送系统,整体营运管理与督导体系,以及先进、科学、标准化且可复制的产品生产管理支持体系等。
It can be evaluated from the following aspects: whether there is a sound financial management system, a perfect human resource management system, new product R & D and innovation ability, a perfect logistics distribution system, an overall operation management and supervision system, as well as an advanced, scientific, standardized and reproducible product production management support system, etc.
对于食品质量问题,投资者在考察过程中,无论其是否通过iso9000认证,都应按照如下标准予以判断:1、是否具有独立的质量控制与管理部门;2、是否有以下的质量管理文件系统:全面详实的质量手册文件;详细的质量控制计划文件;标准化的质量控制程序文件;真实的质量记录文件;专职的质量内审人员;以及完善的食品安全管理体系等。
For food quality problems, investors should judge whether they have passed the ISO9000 certification or not according to the following standards: 1. Whether they have an independent quality control and management department; 2. Whether there is the following quality management document system: comprehensive and detailed quality manual documents; Detailed quality control plan documents; Standardized quality control procedure documents; Authentic quality records; Full time quality internal auditors; And perfect food safety management system.
第六、餐饮连锁特许商应提供开业全面支持
Sixth, catering chain franchisees should provide comprehensive support for opening
其良好的支持应有:1、地区市场商圈选择。2、人员配备与招募;3、地区市场产品定位与地域性产品开发;4、业前培训;5、开业准备。
Its good support should include: 1. Selection of regional market and business district. 2. Staffing and recruitment; 3. Regional market product positioning and regional product development; 4. Pre job training; 5. Preparation for opening.
所谓"地区市场商圈选择"支持,包括:提供如协助加盟者完成所在地的商圈调查;提供给加盟者适当的商圈区隔保障;餐饮连锁特许商在针对精华商圈多点加盟时,在同区域增加新点应提供迁店保障;为加盟者预留同行业竞争出现时的竞争保障空间等。
The so-called "regional market business district selection" support includes: providing, for example, assisting franchisees to complete the local business district survey; Provide franchisees with appropriate business district partition guarantee; When the franchised restaurant franchisee joins more in the elite business circle, it should provide store guarantee for adding new points in the same area. Reserve competition guarantee space for franchisees when competition in the same industry occurs.
第七、餐饮连锁特许商应有合理完整的加盟契约和加盟手册
Seventh, the catering chain franchisor should have a reasonable and complete franchise contract and franchise manual
加盟契约是规定特许商与加盟店的关系以及加盟权利义务的法律文件,也是特许经营业务发展形式的基础,是特许体系得以发展的依据。而加盟手册则是加盟店日常经营的纲领性指导文件。
Franchise contract is a legal document that stipulates the relationship between franchisors and franchise stores and franchise rights and obligations. It is also the basis of the development form of franchise business and the basis for the development of franchise system. The franchise manual is the programmatic guidance document for the daily operation of franchise stores.
按照惯例,餐饮连锁特许商应同意投资者带回审阅7个工作日,投资者可从以下方面加以判断:公平性,合理性,合法性,费用承受性,地域性限制,时效性,可操作性等。
According to the practice, the franchisor of catering chain shall agree with the investor to bring it back for review within 7 working days, and the investor can judge from the following aspects: fairness, rationality, legitimacy, affordability of expenses, regional restrictions, timeliness, operability, etc.